Submissions are now closed.
Heritage Journalism Awards?
The Automotive Heritage Journalism Awards honor journalists, editors, producers, photographers, and others who produce stories focused on automotive history, culture, and aesthetics. Entries will be from print, web, audio, video, any combination, or any other platform. It's the story-telling we'll honor.
We'll honor the stories best told within an automotive heritage theme (no modern vehicle topics, please) relating to the following categories:
Car Culture
Automotive Travel or Adventure
Personality Profile
Facility – Museum, Race Track, Proving Grounds, etc.
Heritage Motorsport
Automotive Heritage Book
Audio or Video
Heritage Innovation
Competition Rules & Regulations
Eligibility
Entries must be original work that was printed, streamed, posted, or in any way released for public consumption during the CALENDAR YEAR 2020. Entries can only be entered in a single category, chosen by the entrant. Entries must relate to the topic of automotive heritage, and while the organizers intent is to be inclusive, the entries should cover subject matter that is at least 20 years old. Stories should be available online until at least early July to be accessed by the judges. Books or other entries not online can be entered by making arrangements with the organizers at the "Contact Us" link on this site. Entrants have an opportunity to describe their entry during the submission process, and we encourage that. If the organizers deem an entry ineligible for any reason it will be returned with a refund of the entry fee.
Timelines
Entries begin February 1st, 2021
Entry deadline May 31st, 2021 midnight EST
Awards
The overall winner of each category will get a unique trophy created by renowned automobile fine artist Alex Buchan.
Awards Presentation
The AHF Journalism Awards will be presented at an event to be announced. Our traditional date in late July will stand if possible. In the meantime, watch this space and our regular Bulletins for updates.
Criteria
We will be honoring stories well told, regardless of media. Each entry will be evaluated by an expert judging team on the basis of overall quality, significance, precision, journalistic integrity, and aesthetics. Judges will be chosen from among the heritage automotive community, including journalists, academics and others who are knowledgeable, respected and steeped in the appreciation of automotive heritage.
Rights to Submissions
All submissions remain the property of the owner of the material. Event organizers may request limited use for promotional purposes.
Entry Fee
The entry fee is $50.
Submitting Your Entry
All entries must be submitted on this website. Articles and works must be submitted with the payment. Your information is secure behind an encrypted SSL. Click the button below to begin the submission process.
Bulk Submissions (Organizations Only)
If you have a bulk submission (10 or more), please contact us at info@autoheritageawards.com to gain access to the bulk submission form. We will provide instructions and work with your organization to determine the best method of submission.
Submissions Are Now Closed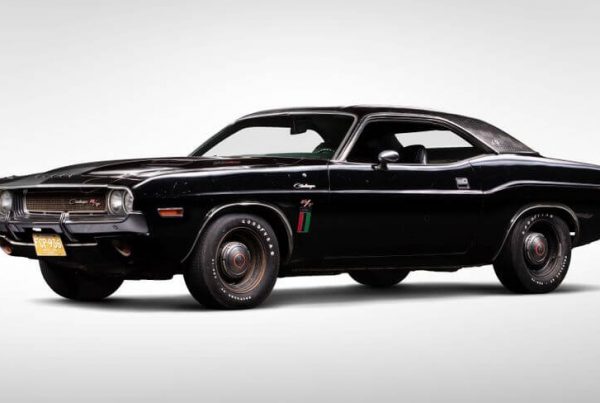 Daniel Strohl Grand Prize Trophy Recipient Black Ghost, a Street Racing Cap's Hemi Challenger R/T, Added to National Register of Historic Vehicles 2021 Automotive Heritage Awards Journalism Competition "Winter's last…