Automotive Heritage Awards
Celebrating excellence in the preservation, presentation, understanding and appreciation of automotive heritage.
Continuing the tradition created by our late friend and colleague Tom Kelley, we will present the Automotive Heritage Awards during the Concours dElegance of America at St. John's in Plymouth, Michigan on show day, July 28th, 2019. The Awards program will include four distinct competitions.
Our mission is to honor those individuals, organizations and institutions working to preserve, present, appreciate and understand automotive heritage – that is, those involved with automotive history and culture, antique, classic and collectible vehicles, and related fields.
The Automotive Heritage Journalism Awards
The Future Collectible Vehicle of the Year Award
The Trustees at the National Automotive History Collection of the Detroit Public Library created this award more than a decade ago. Veteran Ford PR guy, prolific author, and NAHC Trustee, Mike Davis, along with others on the Board, created this award to speculate on what we might see at car shows 25 years in the future
An NAHC committee comes up with eligible vehicles – new during the previous calendar year, costing less than $100,000 and available in the U.S. The NAHC members choose the winner.

The Awards
Alex Buchan, renowned automobile fine art sculptor will craft the awards for the ceremony.
Learn More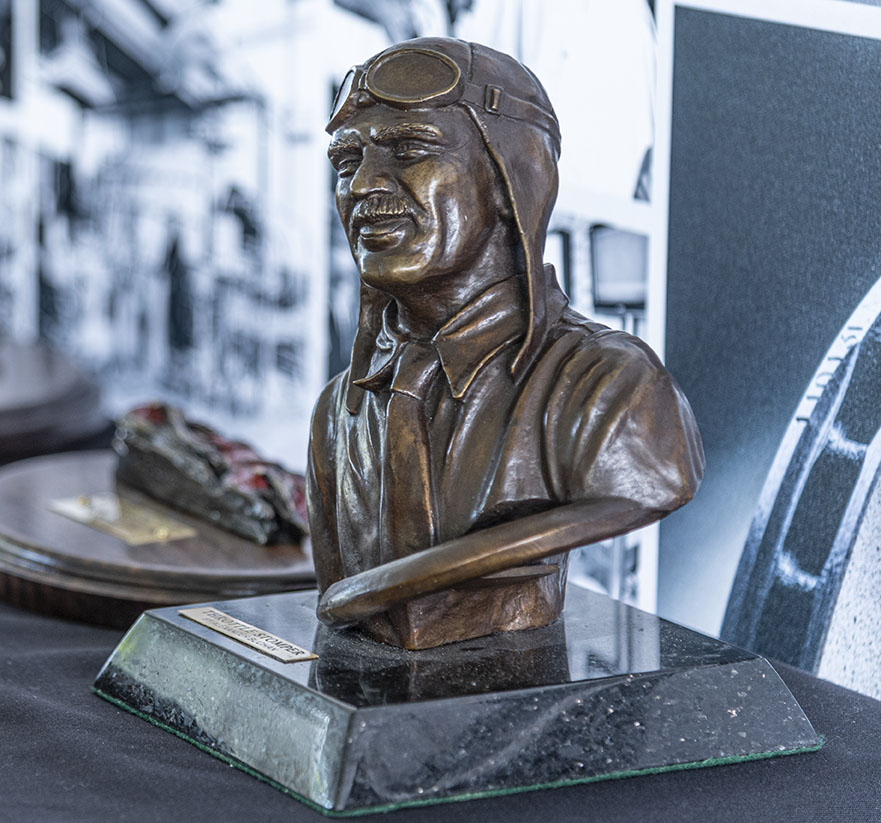 The Concept Vehicle of the Year Award
Automakers tease the public with concept vehicles at motor shows around the world. Sometimes it is something destined for production, though probably a bit declawed for the market. Some are wild, crazy and on the edge of reality. Some don't even have powertrains. Those are called "design exercises" and will not be part of this category. Typically, vehicle of the year competitions set calendar year parameters that don't reflect the reality of the fall-through-spring show season. Ours will cover the auto show season.
We will identify concept vehicles presented at the past season's shows – cars, trucks, CUVs, SUVs, or mixed genre –  introduced at the major motor shows in the U.S. during the previous calendar year.

Lifetime Achievement Award
Now Closed For Nominations
The Lifetime Achievement Award, historically presented by the International Automotive Media Competition, had honored a person within the broad definition of automotive journalism. This new version will narrow the focus to those whose are substantially involved in covering the stories and subjects related to antique, classic and collectible automobiles, automotive history and culture and related topics. Jurors for this award will be former winners, as much as possible.
Nominations will be received through this Website and should include a brief biography, list of accomplishments and accolades earned over his/her career. Nominator should explain why this person should receive the award. Self-nominations are welcome. No fee is required for the nomination.