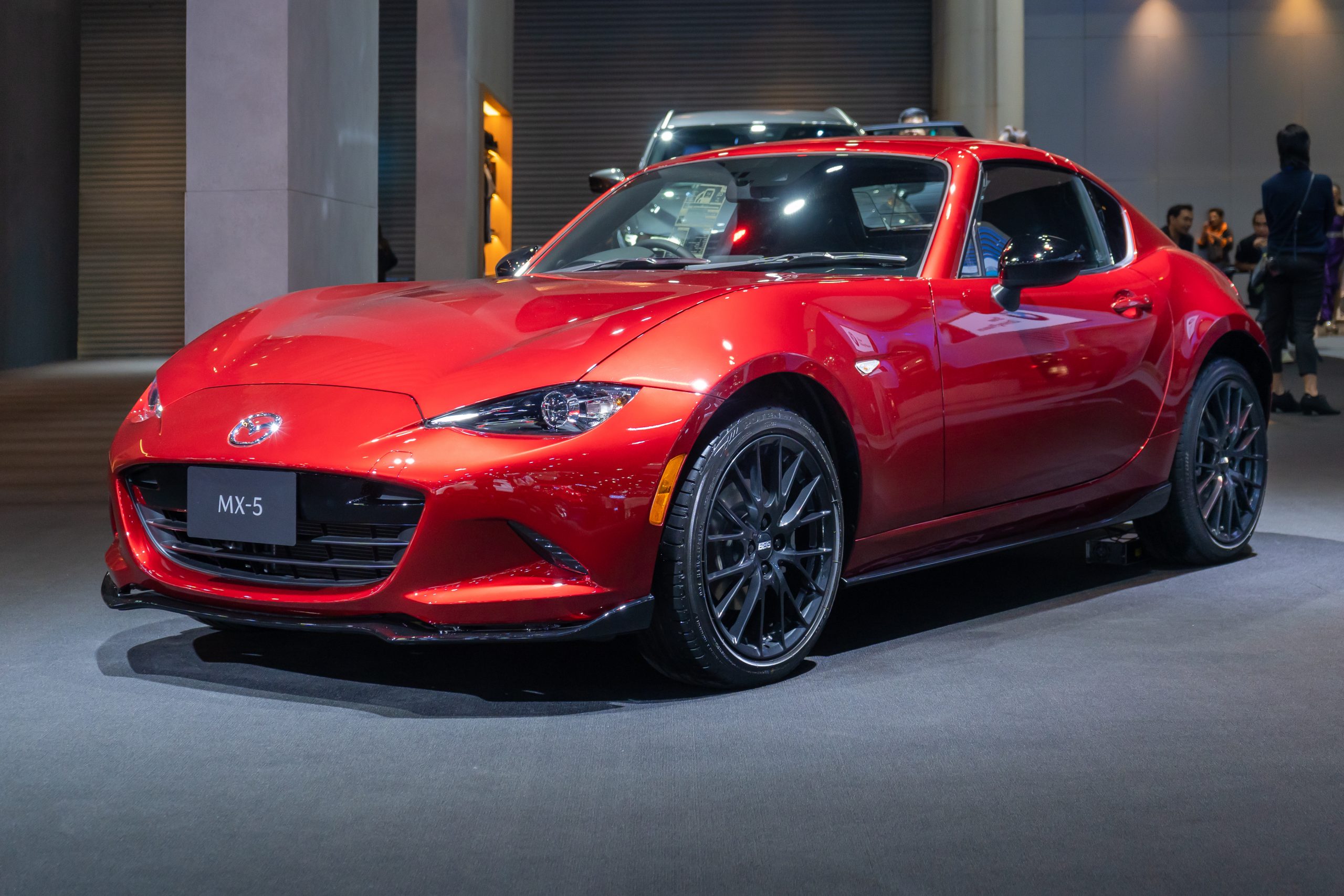 Inviting Mazda Enthusiasts to the Mazda Classic Automobile Museum—in Germany (not Japan)
You'd assume that the world's premier display of Mazda Classic vehicles would be housed in the Mazda Museum at company headquarters in Hiroshima, Japan.  
That assumption is challenged by the glowing collection of intriguing Mazdas showcased at the Mazda Classic Automobile Museum, officially Classic Mazda ‐ Automobil Museum Frey. Augsburg, Germany, which is the unlikely home of the largest and according to many automotive historians, finest, assemblage of Mazdas in the world, is a city of 300,000 (founded 15 BCE by the Romans), located 50 miles northwest of Munich. Since 1971, Augsburg has also been headquarters to the family firm Auto Frey, which became part of the Mazda dealer network in 1978.  
From Mazda Dealership … 
The decision to associate with Mazda was predicated in part by the fascination of patriarch Walter Frey with technology. Herr Frey was particularly interested in the rotary engine (aka the Wankel engine), which was a signature feature of Mazda vehicles for more than four decades. After experimenting with the technology for a number of years, Mazda brought its first rotary engine car to market in 1967, the Cosmo 110S. Not coincidentally, the first acquisition of what became Automobil Museum Frey was a 1968 Mazda Cosmo Sport 110S. At the time of the 1980 purchase (Mr. Frey somehow found the car in New Jersey), a bit of family controversy ensued. Operating the dealership on such limited resources that Mr. Frey made oil changes and his wife washed cars, Frau Frey questioned the expenditure. Fortunately, Mr. Frey's foresight paid off, and today, that very car is the centerpiece of the museum and permanently on display.  
Joined by sons Joachim and Markus, both in the dealership business and as avid collectors of all things Mazda, Automobil Museum Frey now encompasses more than 120 vehicles. All are running and in sometime use for showings and demonstrations. About 50 Mazdas are on display at any given time, with exhibits changing periodically to bring as many cars as possible out where they can be seen.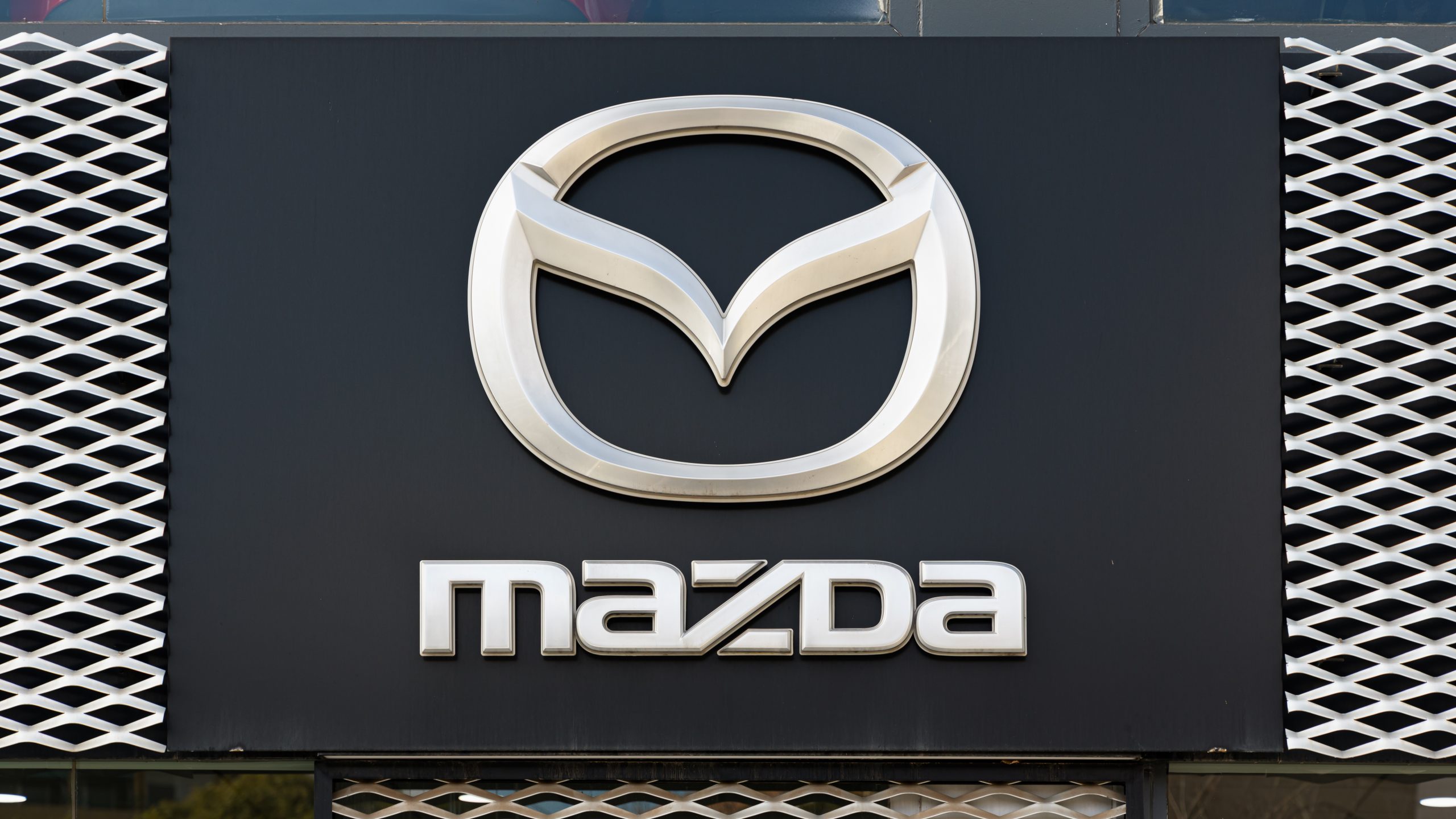 …
to World-Class Museum
In addition to the main exhibition hall of more than 16,000 square feet (1,500 square meters), the 7,500-square-foot annex (700 square meters) hosts private parties, corporate events, and lectures, along with a bistro and museum shop.   
Standouts at Automobil Museum Frey 
While a comprehensive tour of the many fascinating Mazdas Classics at the museum is far beyond the scope of this discussion, here is a sampling of 10 models demonstrating what can be seen and enjoyed.   
1951 Mazda Mazdago

. This is a later version of Mazda's first vehicle, a three-wheeled motorcycle-based truck from 1931 called the Mazda-GO. The original GO had a single-cylinder engine that produced 9 horsepower; that was up to 15 hp by the time this Mazdago was built. Capacity was a half-ton payload. 

 
1962 Mazda R360

. Introduced in 1960, the R360 was sized to meet Japan's kei-car regulations, which allowed cars under certain dimensions and maximum 360-cubic-centimeter engine size to benefit from low taxes. At 840-pound curb weight, the rear-engine two-seater was the lightest car ever produced in Japan and quickly achieved 65% market share in the kei segment. 

 
1971 Mazda R100

. The first mass-market rotary-powered Mazda sold in the U.S., Europe, and Australia, the car produced 100 horsepower and did well in showrooms and on race tracks, winning the 1969 Singapore Grand Prix Touring Car Race. 

 
1971 Mazda RX-2

. The 120-hp twin-rotor engine clocked a top speed of 120 mph and was the first rotary-powered Mazda to offer automatic transmission.

Motor Trend

magazine bestowed Import Car of the Year honors in 1972, while robust sales encouraged Mazda to concentrate on rotary power in the U.S. market.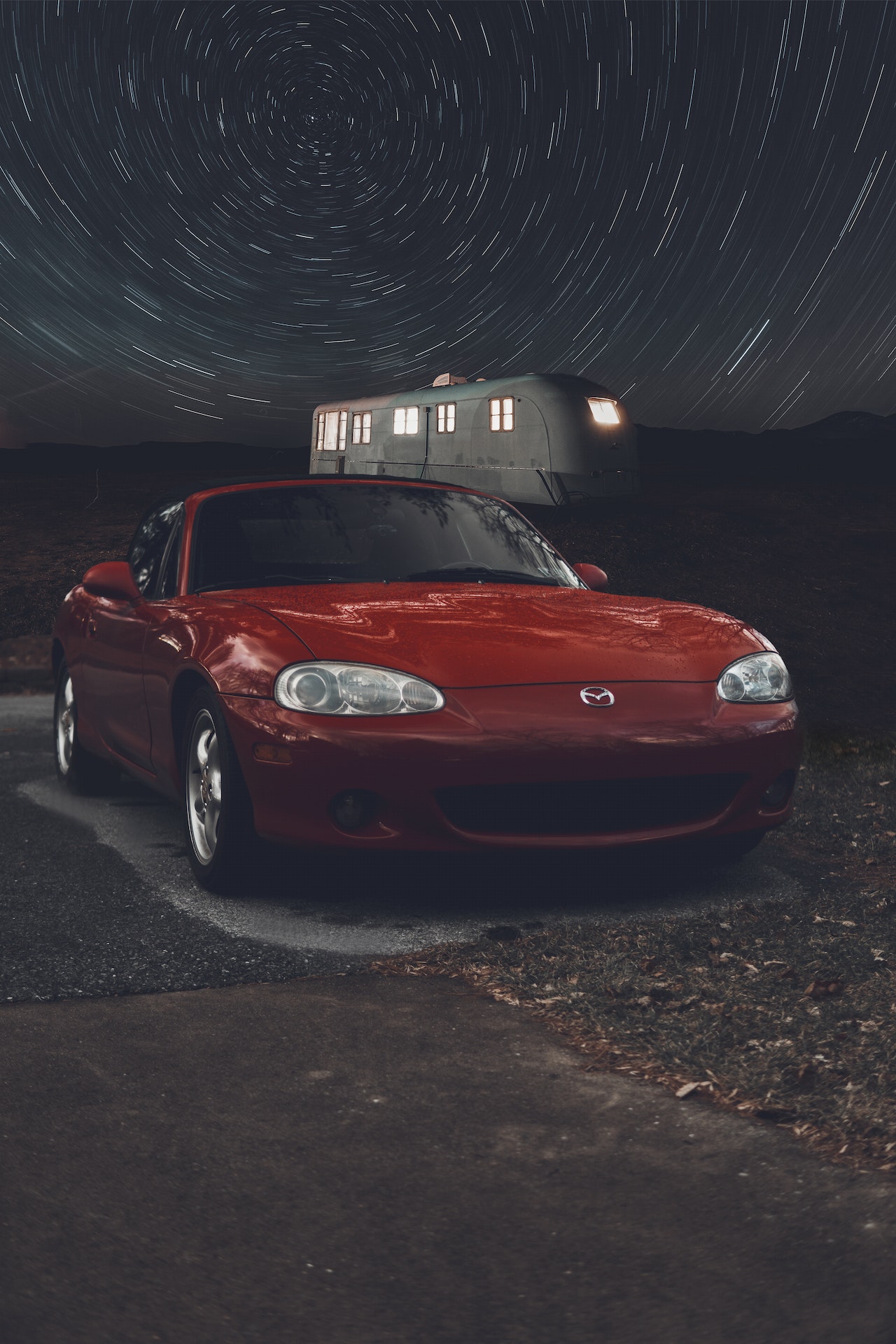 1972 Mazda Pathfinder XV-1

. A truck designed and produced exclusively for the Myanmar (formerly Burma) market, the 4×4 was intended for police, government, and military fleets. Seating was for nine and either hard or soft top was available. 

 
1975 Mazda Roadpacer AP

. Product of a shortlived collaboration between Mazda, which was looking for a full-size car to sell in Japan, and General Motors, hunting for Wankel engine expertise, this Australia-market Holden was shipped to Japan without power, for installation of a 135-hp rotary engine. Performance and sales were bad, and by 1977 the model was gone. 

 
1984 Mazda RX-7

. As Mazda's best-known sports car, several RX-7s are on display. This particular model featured a new, 165-hp twin-turbo powerplant, 150,000-km warranty, and won more than 100 American IMSA races. Over three model generations from 1978 to 2002, the flashy, two-door, rear-drive, rotary-engine RX-7 boasted great performance, precise handling, and spiffy styling, selling more than 800,000 units worldwide. 

 
1992 Autozam AZ-1

. The gull-wing sports car, with mid-engine and 93 mph top speed, debuted to accolades at the 1992 Tokyo Auto Show. But gull-wings are expensive to produce, and with Japan in recession, Mazda built only 4,392 copies before shutting the car down in 1995. 

 
1992 Mazda Eunos Cosmo

. A luxury sub-brand limited to the Japanese market, the car was ahead of its time with the world's first car-mounted GPS navigation system and a color touchscreen to control stereo and climate. Mazda's first and only three-rotor engine generated 300 hp. Despite the advanced technology, over a six-year run, fewer than 9,000 were built.  

 
2003 Mazda MX-5 Coupe

. As an ongoing Mazda success story—four model generations from 1989 to 2023, sold worldwide—multiple Miatas can be seen and admired. A small, lightweight, rear-drive, two-passenger roadster styled for open-air fun, this particular example is rare for its non-retractable steel roof; only 200 were built and sold exclusively in Japan. 

 
Plus, the 1974 Mazda RE rotary tow truck, 1976 Mazda Parkway rotary-powered bus, 1993 Mazda 323 GT-R four-wheel drive, 1994 Mazda 121 super-mini, and so many more.  
Meanwhile, acquisitions continue; as of late December 2022, a Mazda Pickup is on the way from South Africa and a Mazda Luce Royal Classic is arriving from The Netherlands. The Classic Mazda ‐ Automobil Museum Frey is truly a special place, for lovers of Mazda and everyone who appreciates the beauty and engineering of great cars.