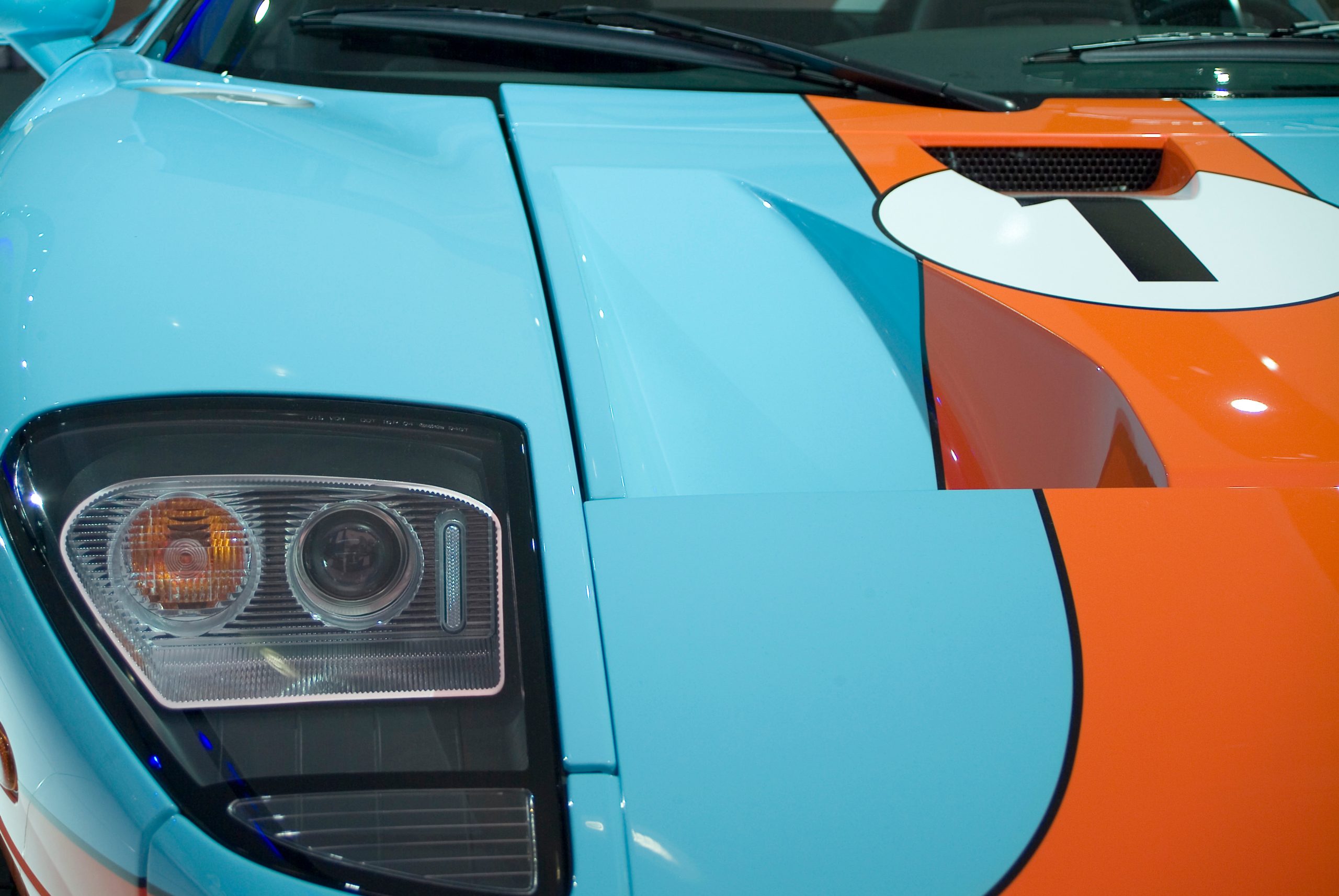 The Ford GT40, a Brilliant Masterpiece of Automotive Performance and Art  
Part 2 –
1-2-3 Ford Victory at Le Mans 1966! 
Previously in this story … The May 22, 1963, news release was bland corporate-speak: "Ford Motor Company and Ferrari wish to indicate, with reference to recent reports of their negotiations toward a possible collaboration, that such negotiations have been suspended by mutual agreement." The real story was much more dramatic. As described in Part 1 — Epic Rivalry Spawns Genius Racing Machine, Il Commendatore (Enzo Ferrari, founder, race car driver/designer, and namesake of the Ferrari brand) jilted and insulted Hank the Deuce (Henry Ford II, President, CEO, and namesake of the Ford brand) rather than agree to a long-negotiated merger of the two companies. Outraged and outwitted, Henry II immediately pledged revenge by building a race car capable of beating Ferrari at its most vaunted competitive venue, the 24 Hours of Le Mans. The legendary Ford GT40 was the result.  
Early Ford GT40 race forays, in 1964 and 1965, were disappointing. Speed was impressive, with the 40-inch-high racer clocking 200 miles-per-hour, but control proved to be difficult—the car threatened to lift off the track above 170—and the round-the-clock endurance of systems and parts required to win Le Mans simply wasn't there. Still, the specialized Ford Advanced Vehicles team, led by race car driver/designer Carroll Shelby, assisted by chief engineer Roy Lunn, development driver Ken Mills, race manager John Wyer, and other automotive luminaries of the day, persisted, constantly adjusting and improving the car. Most impressive was squeezing Ford's mighty 427-cubic-inch engine into GT40's limited mid-engine compartment—and promptly hitting a blistering 210 mph on the test track straightaway. Unfortunately, at the 1965 running of Le Mans, gearbox and other failures led to DNFs for every Ford GT40 entered in the race. That disappointment was offset by having set a new Le Mans lap record of 3:33 during practice runs. Ford brass declared, "Next year we're coming back here and win!"  
Here's the thrilling conclusion to the Ford GT40 saga!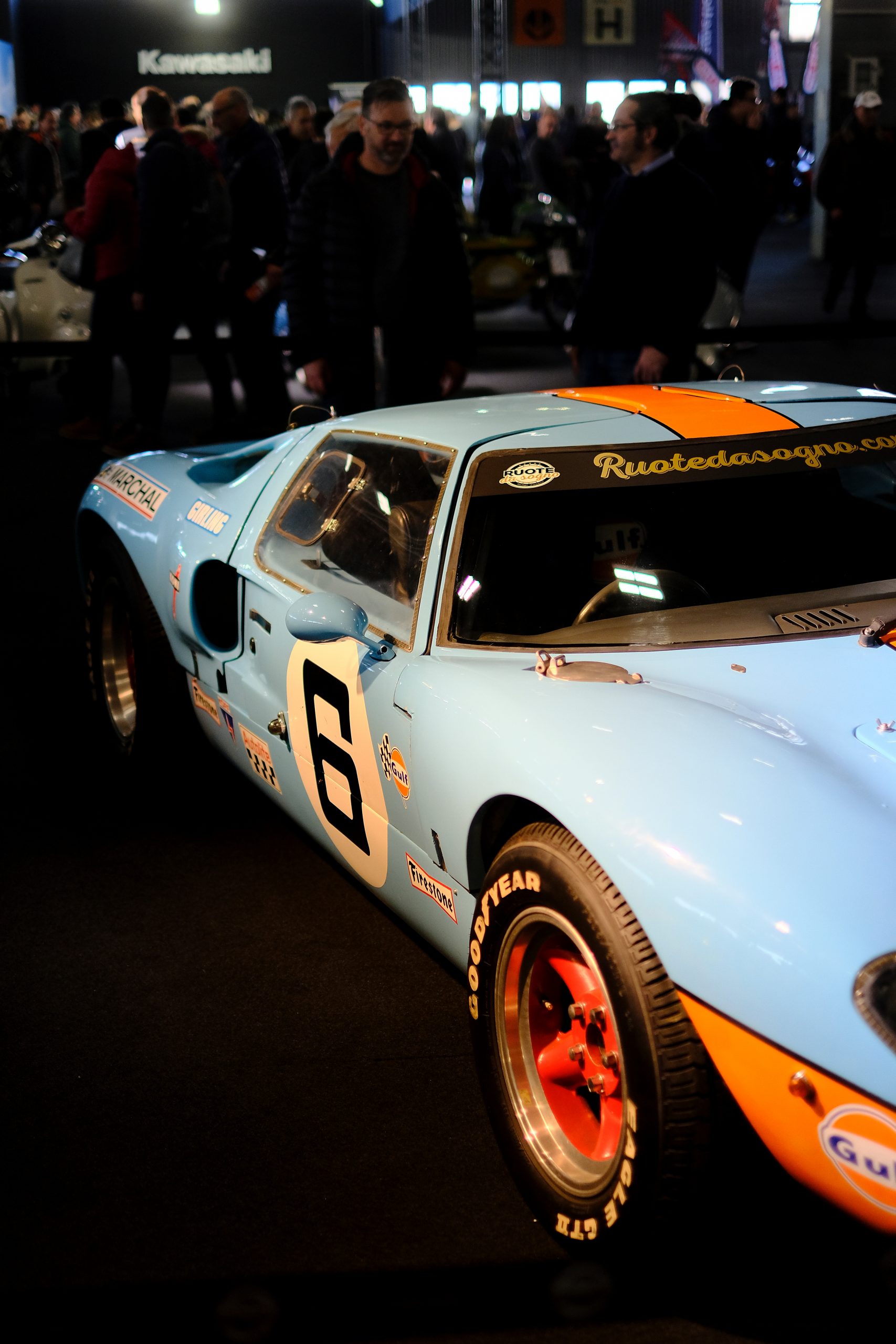 Encouraging Wins, High-Tech Testing, and the Edict from the Deuce 
In preparation for the 1966 racing season, Ford set up the Le Mans Committee consisting of heads of the divisions involved: Engine and Foundry, General Parts, Motorsports, Styling, and Engineering. This powerful group had authority to ignore red tape and cut through entrenched corporate hierarchies, which greatly aided the Ford GT40 program in getting things done.  
Ford also decided to supplement Carroll Shelby's team with its NASCAR manufacturing partner Holman-Moody. Although Shelby remained firmly in charge of the program, the combined acumen of the two groups was the perfect partnership for fully developing the 427 GT40.  
The newest iteration of the car, now dubbed Mark II, was continuously reworked, re-engineered, and improved by the Le Mans Committee. Important modifications were made to the body, suspension, fuel system, and brakes, with drivers Ken Miles and Phil Hill (a long-time Shelby associate who, at various times, also drove for Ferrari in Formula One cars), spending endless days and long nights testing every tinker and nuance on the track. Aerodynamics were vetted through both new-fangled wind-tunnel testing and such tried-and-true methods as attaching bits of yarn to the car. 
The initial running of the revamped car in the actual competition was in February 1966 at Daytona—amazingly, Mark II swept the first three places. Next was the Sebring endurance race in March. Two Mark II cars were entered, one driven by Ken Miles and the other by American driver Dan Gurney in the pole position. Two Ferraris lined up as well. Approaching the finish, Gurney held the lead until his car blew a rod and stopped only 100 yards from the finish line. Miles got the win. Ferrari settled for a 5th place finish and a transmission-related DNF. The Ford Engine and Foundry team immediately dismantled Gurney's engine to pinpoint the failure. To test reliability Miles and colleagues developed a dynamometer program (revolutionary in the mid-sixties, commonplace today) simulating the entire course at Le Mans, straightaways, chicanes, gear changes, stress points, and all. Their goal was to run the 427 engine continuously for 48 hours, twice as long as the actual race, to make sure it could successfully cross the finish line.   
Brakes were a major concern, especially with the increased weight and speed of the Mark II racers. Experimentation gradually yielded improved pads and rotors, but the real breakthrough was invention of a quick-change method for replacing the entire braking system in minutes. This proved to be a huge advantage for Ford.  
Meanwhile, Henry Ford was running out of patience and demanding a return on his burgeoning investment. To underscore his expectations, he handed Leo Beebe, head of Ford PR and racing, a business card that said simply: You better win.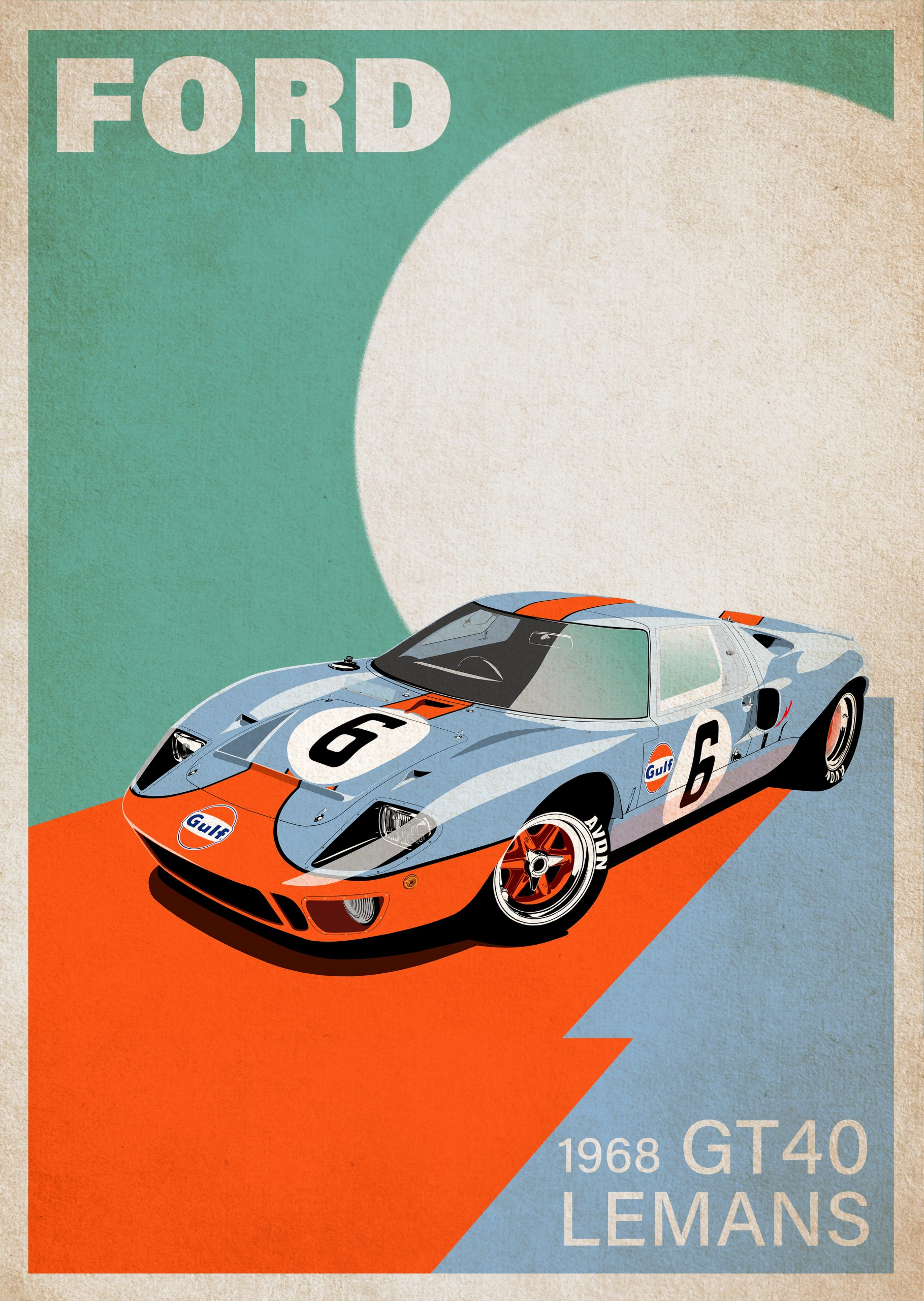 Finally, Race Day at Le Mans
Ford assembled a small army at Le Mans that year: 100 personnel, 9 cars, multiple race-prepared engines, and 21 tons of spare parts. Eight GT40s were entered in the race, versus 11 cars from Ferrari, led by a new 330 P3 model developed in response to the Mark II. (Porsche, Alfa Romeo, Alpine, and a number of other manufacturers also fielded cars.) As honorary race chairman and starter for 1966, Ford II was in attendance, his edict hovering over the entire Ford team. Filing the stands and lining the course were 250,000 eager spectators. Many were aware that while Fords had often been the fastest in previous competitions, they had never been able to actually complete the endurance race.  
At the mid-afternoon start weather conditions were cool and cloudy. That changed to a heavy downpour within six hours, which eased and returned during the night. Throughout the early laps, Ford and Ferrari traded the lead. But after midnight crashes and spinouts considerably thinned the fleet. Soon, Ferraris were dropping out with overheating, broken gearboxes, blown suspensions, and other mechanical difficulties; by 4:00 a.m., the challenge to Ford was done.  
With Mark IIs holding all lead positions, Ford race managers decided to slow the pace from 3:30 to 3:50 per lap to ensure as many Fords as possible could complete the course. With two hours left and Ford cars running 1-2-3, race head Beebe and program manager Shelby decided to maneuver an all-Ford photo finish. The three winning cars would cross the finish line in close formation, essentially at the same time. Despite the Ken Miles-driven car getting the checkered flag, Bruce McLaren was declared Le Mans winner because he had started the race 60 feet further back and thus traveled the farther distance.  
The official Ford press release, dated July 5, 1966, read in part: "It was a record-shattering performance as the winning car covered more miles (3,009.3) at a faster speed (125.38 mph) than any previous entry. It demonstrated that production engines could compete with racing powerplants and that an American-built car could top Europe's best."  
Hank the Deuce was elated at the overwhelming Ford victory. At last, his Blue Oval had vanquished Il Commendatore's prancing stallion to its proper and lesser place.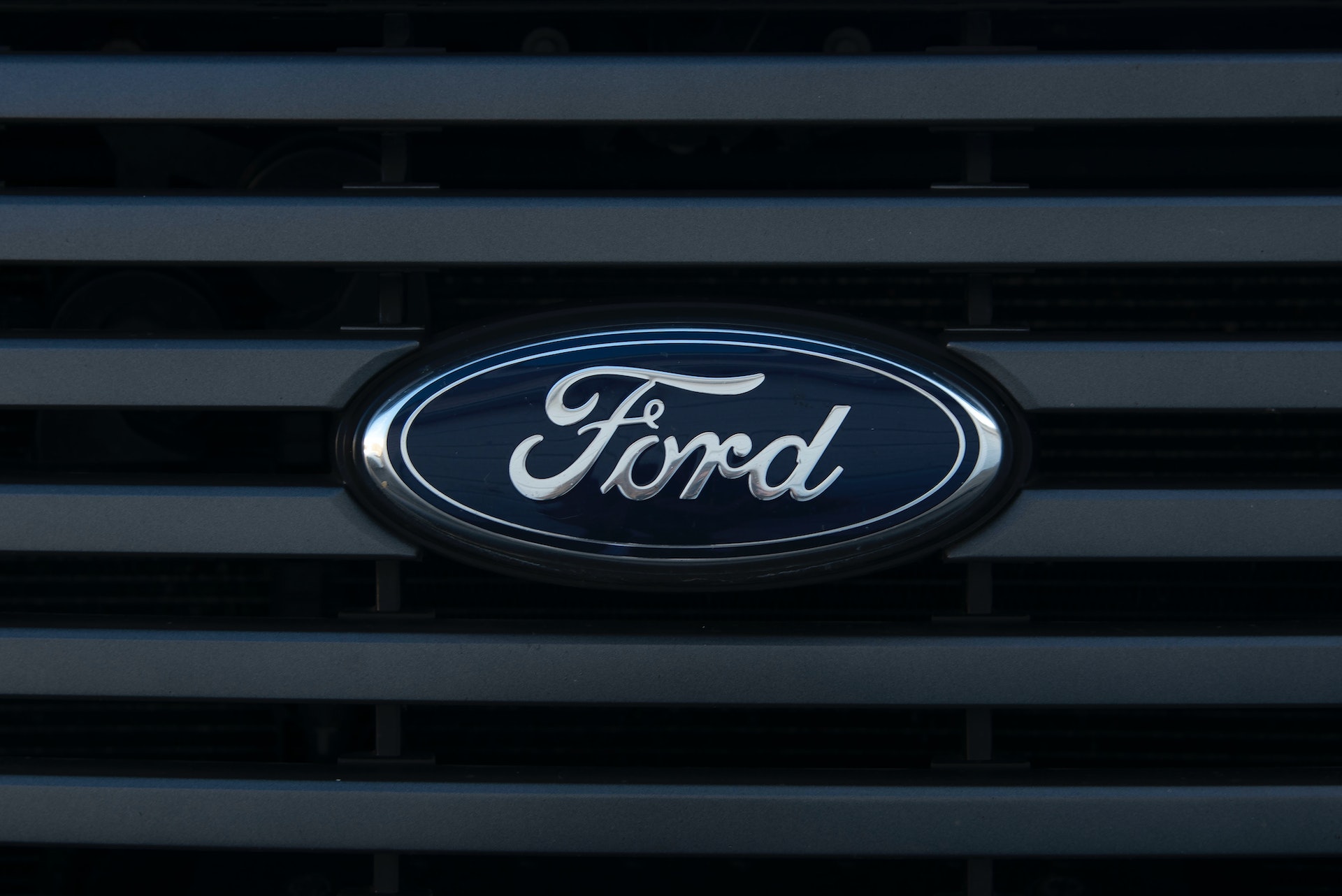 Ford GT40 Dominance Resonates to This Day 
To punctuate the 1966 achievement, Ford GT40 supercars won again in 1967, 1968, and 1969. Direct Ford sponsorship was limited to 1967; private owners fielded variants in the latter two years.  
Overall, Ford produced six different GT40 versions: Mk I, Mk II, Mk III, J-car, Mk IV, and Mk V. In toto, only 105 units were built. Sadly, tragedy struck the program in August 1966 when Ken Miles was killed in the fiery crash of an experimental J-car. All Ford GT40s were race cars except the road-car attempt Mark III (not a success). Today, surviving original cars are worth upwards of $10 million at auction and much prized by collectors.   
Although six decades have passed since the Ford-Ferrari contretemps, the story, with its outsize personalities, roaring engines, and money-is-no-object finances, still has appeal. The most recent telling was the 2019 film Ford v. Ferrari starring big-name actors Matt Damon (Carroll Shelby) and Christian Bale (Ken Miles). The film did well, grossing a worldwide total of $225.5 million and garnering a Best Picture Oscar nomination. Several books have been written on the subject as well. Reviewing the wealth of material online is highly recommended as a means of learning more about the Ford-Ferrari rivalry. Archival footage on YouTube revisits the actual 1966 Le Mans race.  
The talent, dedication, ingenuity, and daring surrounding the fabled Ford GT40 remain a stellar accomplishment. This is, indeed, a rare and precious automobile.