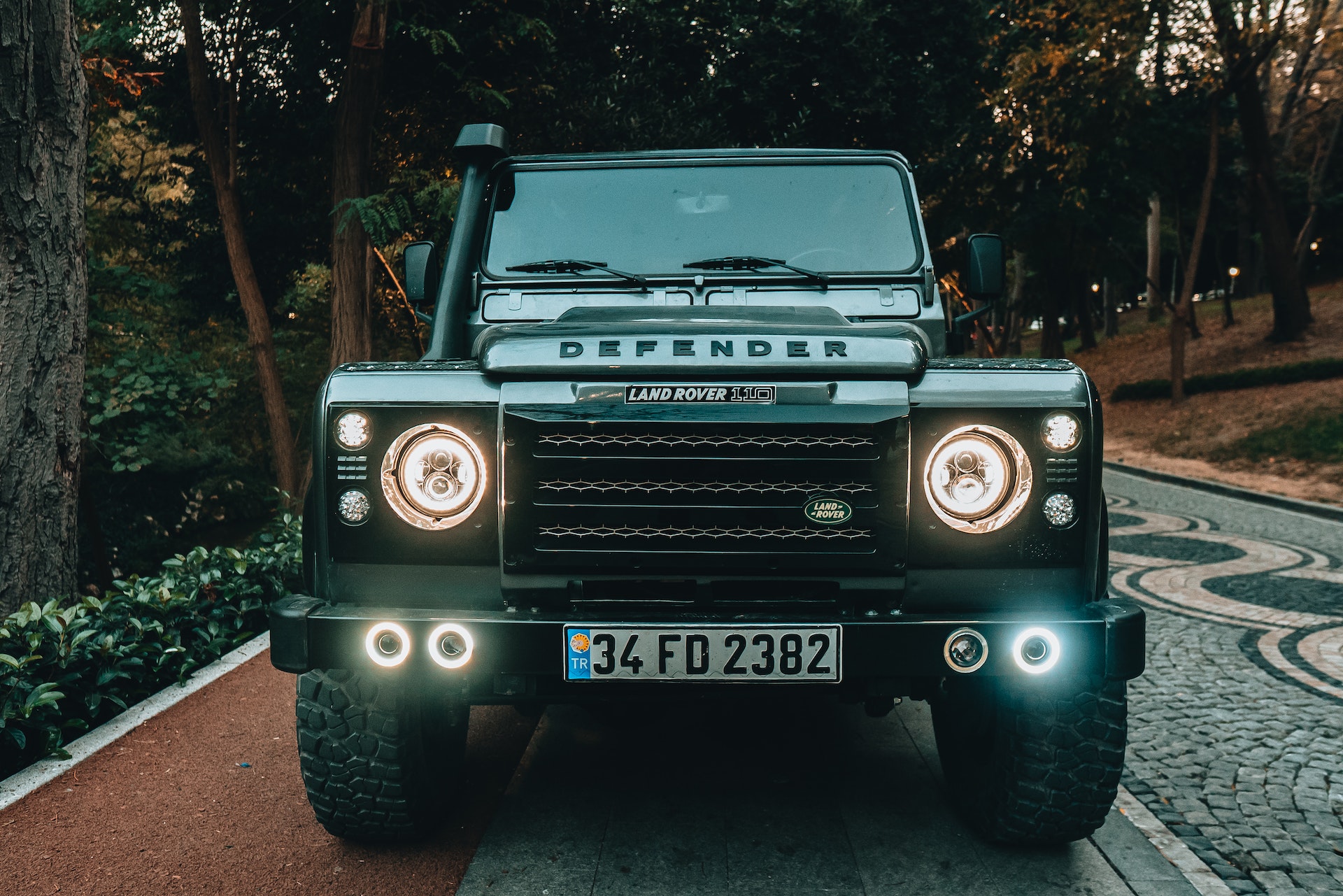 Land Rover, Celebrating 75 Years of Off-Road Dominance 
The boxy shape is instantly recognizable.  
The expedition aura—charging over trackless dunes in the Dakar Rally, delivering medications to a high Andes village on a UN mission, protecting warrus (rock-wallabies) from invasive predators in the Australian Outback—clings to the vehicle, even when it's gingerly traversing a crowded California shopping mall.  
For 75 years, Land Rover has defined ultimate off-road capability, accessing the most remote places on the planet with rugged go-anywhere aplomb. That's in spite of a convoluted ownership history and lengthy absences from prime markets such as the U.S.  
From Farmstead Beginnings to Expedition Stalwart 
With Europe in ruins after World War II, the market for the kinds of luxury cars made by the British car company Rover was nonexistent. But interest in the battlefield exploits of Willys-Overland Jeep remained high. Realizing the country needed a utilitarian, Jeep-like vehicle, the government turned to Maurice Wilks, head Rover designer and owner of a farm in Wales (Spencer, his brother, was Rover's managing director). Using a Jeep chassis and axles, Maurice put together a sturdy, canvas-topped four-wheel drive truck he intended to use on his farm. Although the story may be apocryphal, the Land Rover name is attributed to Spencer's Wilks' gamekeeper, who once remarked as the two men drove a heavily modified Rover 12 touring car across rugged countryside that the vehicle must be a land rover; the name somehow ended up sticking to Maurice's new design.  
The Land-Rover (the hyphen was dropped in 1978) debuted on April 30, 1948, at the Amsterdam Auto Show. Described by the Rover Company as an all-purpose vehicle, the truck was stolidly utilitarian, featuring a steel ladder-frame chassis, 80-inch wheelbase, aluminum body, and 1.6-litre, 50-horsepower Rover engine. Since choice of color was dictated by military surplus, the earliest vehicles came only in various shades of light green. Series I trucks, as they came to be known, were produced in various configurations of wheelbase, door count, and body style from 1948 to 1958. Comforts such as seat cushions and spare tire were considered extras. Ride quality was just plain harsh. Side mirrors and internal door cards (panels in American parlance) became available for the first time in Series II Land Rovers, which were built from 1958 to 1971. In 1971, Series III (1971-1985) finally offered an optional heater. Throughout all series, the squarish profile, rounded headlights, and four-wheel-drive underpinnings, in various iterations, remained. Quality-of-life improvements such as more comfortable interiors, modernized engines, and upgraded technology became more prevalent in Land Rover 90 and 110 models (1983 to 1990), considerably expanding driving appeal beyond the usual crawl-to-the-top-of-the-mountain crowd.  
Well-received by the public from the beginning, Land Rover quickly moved beyond its agricultural roots for use by police forces, military organizations, humanitarian workers, and adventurers seeking least-traveled places. Often, roads were (and are) an option. A key element in Land Rover's early spread was the global reach of the British Empire, which in the 1950s still covered more than 70 territories on nearly every continent. By 1966, production worldwide reached the half-million mark, topping a million just ten years later in 1976. All the while, Land Rover's reputation for real-life heroics grew and was well-documented in everything from word-of-mouth stories to exciting depictions in movies and on TV. 
Hello, Land Rover Defender, Briefly 
The Defender name was announced in 1990 to distinguish the classic workhorse, represented by the 90 and 110 models (the numbers corresponded to wheelbases), from a new, midsize 1989 Discovery. Land Rover had essentially abandoned the U.S. market in 1974 in the face of competitive pressure from Japanese imports, although Range Rover, the smaller vehicle launched in 1970, had reestablished a U.S. presence and dealer network in 1987. The 1993 launch of the Land Rover Defender 110 marked a comeback to the States for the Land Rover marque.  
Alas, Defender's run was short-lived. When government-mandates specified inclusion of front-seat driver and passenger airbags in 1997, Land Rover engineers determined that the safety improvements could not be made within the existing platform, and sale of all Defenders was banned in the U.S. Elsewhere, production continued, and Defender was sold in much of the rest of the world until the model was retired in 2016.  
Meanwhile, ownership of Land Rover went from the Rover Company (1948-1967), to British Leyland (1967-1994), to BMW (1994-2000), to Ford Motor Company (2000-2008), to Tata Group (2008 to present) as Jaguar Land Rover Limited. The fact that the brand survived at all is something of a marvel and indicative of the strength and perseverance of the Land Rover concept.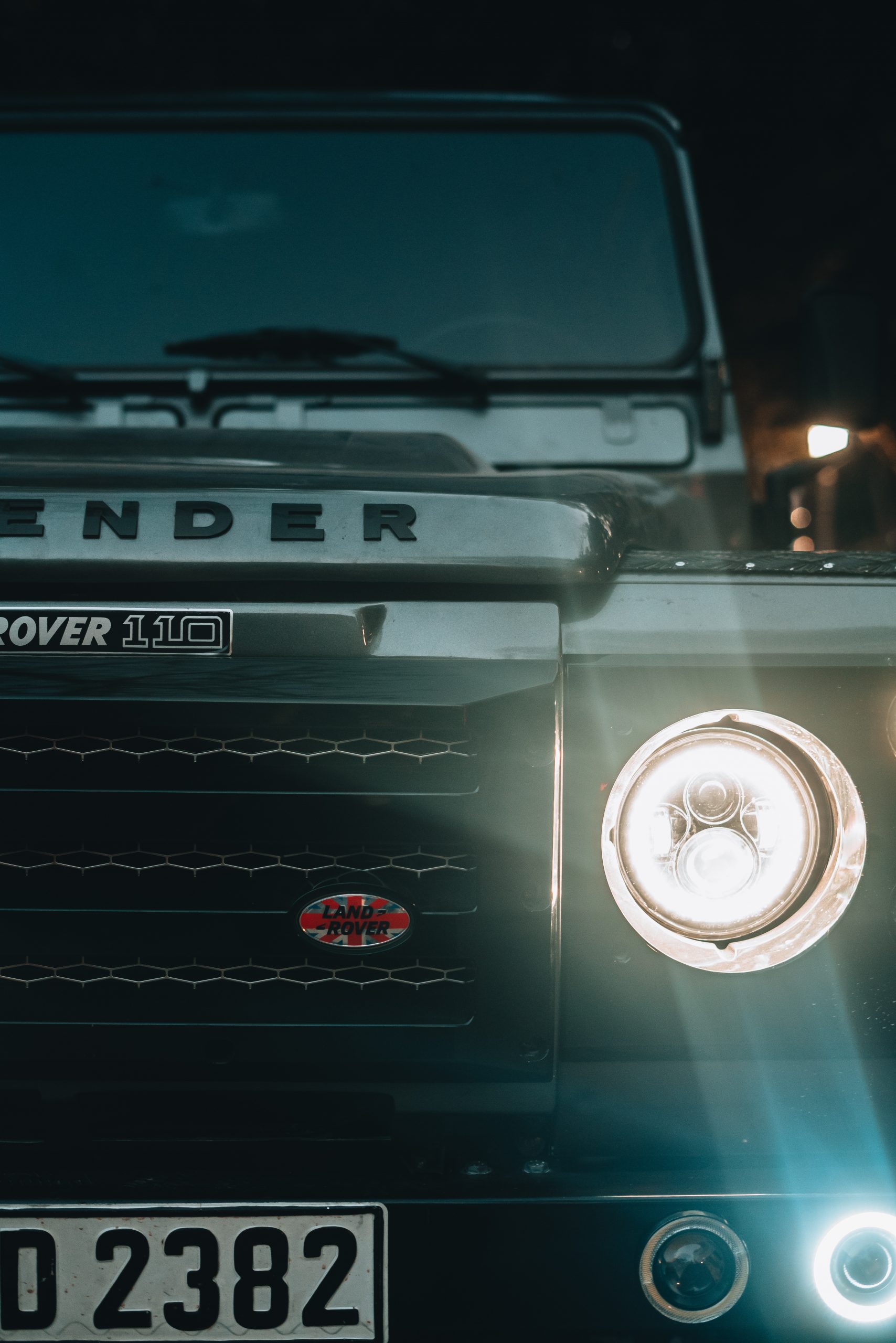 The Newest Land Rover Defender Triumphs 
While rumblings about a completely new Land Rover Defender had circulated for several years, the latest Defender was unveiled as part of the 2020 model year. Accolades quickly followed, like being named 2021 MotorTrend SUV of the Year and Top Gear Overall 2020 Car of the Year. Incorporating slab-sided styling, rounded headlights, and other design cues taken from the original, this is a completely new vehicle—upscale, luxurious, inviting, plush—yet the iconic Land Rover halo is fully intact. In selecting Defender over 28 contenders for SUV of the year honors, MotorTrend noted that this is a true sport utility rather than a car-based crossover with rough-and-tumble pretensions. MotorTrend judges also talked about Defender's intangible quality of adventure, of venturing boldly into the unknown with every confidence of getting back.  
A very few of the admirable qualities of Defender and its now available-to-order 2023 variant:   
Choices

. Two-and four-door body styles; three available wheelbases—90 inches, 110 inches, and the new 130-inch station wagon with third-row seat and passenger capacity of eight riders; three engines, from the standard turbocharged four-cylinder, to a more powerful inline-six, to the 518-horsepower supercharged V8. Eight-speed ZF automatic is the standard transmission, sending power to all four wheels. 

 
Personality

. Defender's physical dominance is a true measure of character—it's flat out high, wide, and huge. The gritty off-road credentials are equally authentic, with permanent all-wheel drive ready to toggle among six terrain modes: Normal, Wade, Rock Crawl, Mud and Ruts, Grass/Gravel/Snow, and Sand, plus Auto (but that's no fun). Variable air suspension can lower ride height by 50 mm (nearly 2 inches) or raise it by 75 mm (nearly 3 inches) to accommodate any road surface. Wading depth is 900 mm (nearly 3 feet). 

 

Comfort

. Smooth ride, easy handling, excellent on-road driving behavior—there's refinement all around. The 10-inch JLR Pivi Pro infotainment screen can be upgraded to a glowing 11.4-inch display, nestled in one of four trim options. An abundance of personalization features compliments supportive, durable, soil-proof seats. Driver-assist technology is everywhere, including the aptly named Clear Sight Ground View that lets the driver see what the surface beneath Defender is like. 

 
And so on and lots and more. The only way to truly appreciate Land Rover Defender is to experience it in person at one of the nearly 170 retailers in North America. Look for an upcoming 75th Limited Edition to honor the 1948 launch of Land Rover. Only 250 will be built, exclusively finished in Grasmere Green, with 20-inch alloy wheels and matching center caps, Folding Fabric Roof, a unique 75 Years graphic, and Grasmere Green detailing inside. Highly collectible, the 75th Limited Edition is as unmistakable as the distinctive Land Rover brand.