What once started as a classic, off-road vehicle turned into one of the most iconic vehicles ever produced by Jeep. The Jeep Comanche––named after the Comanche Tribe of northwest Texas––was introduced in 1985 and stayed in production for nearly a decade. A successor to the Jeep Scrambler, the Comanche was Jeep's last pickup truck until the Gladiator was brought back in 2019. 
In recent years, prices for the vehicle have skyrocketed, leaving the Jeep Comanche as hard to come by as a Ferrari.  
A Short-Lived Vehicle Production
Though nearly a decade is a common production duration for a single modern vehicle, some cars of the Jeep Comanche era were around for a bit longer. Interestingly enough, the production of the Comanche took place under two different companies: Chrysler and American Motors (AMC). This production situation was due to the fact Chrysler purchased American Motors in 1987.  
Compared to its competitors, the Comanche underperformed versus other vehicles on Chrysler's assembly line. Both the Cherokee and XJ Wagoneers stole the previous spot of the Jeep Comanche, as low profits led the auto company to make some drastic financial decisions. With the other two vehicles performing well, the Jeep Comanche was thrown to the chopping block.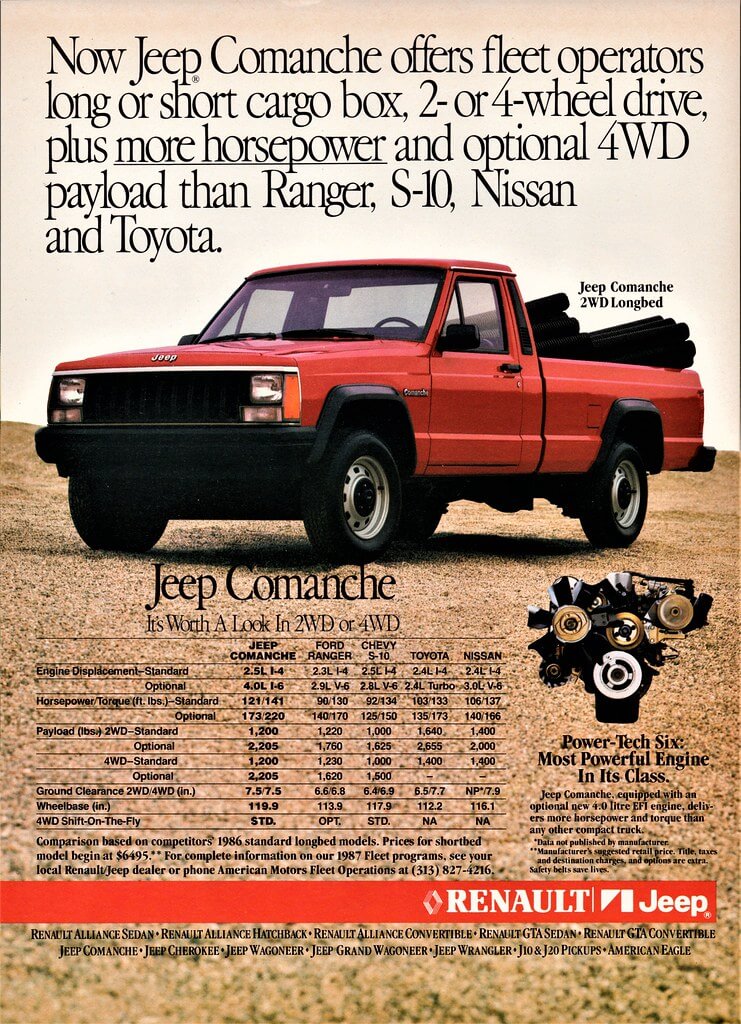 The Pickup Truck That Set International Records
Probably one of the most unexpected feats for a pickup truck, the Comanche set a few records back in its prime. It started in 1985 when a few men from Jeep Truck Engineering came up with the idea of setting a land speed record to show off the vehicle's 4.0-liter inline-six engine produced by AMC. 
 The Comanche was fitted with the six-cylinder engine, dubbed the LSR1. However, despite the team's efforts, the engine ended up blowing before reaching the record goal. The next version, the LSR-2, was fitted with a more powerful mill and taken to the Bonneville Salt Flats. There, it set 13 different records.  
According to the press release from Chrysler, the Jeep Comanche set seven speed marks for trucks and also established six national and international records for any car at that time. The Comanche also set a new speed record at 141.381 in a two-way run over a one-mile course at Bonneville––where it peaked at more than 140 mph. In an impressive run, the vehicle's engine output was increased from 173 to 248 horsepower, and the tires were replaced with performance tires.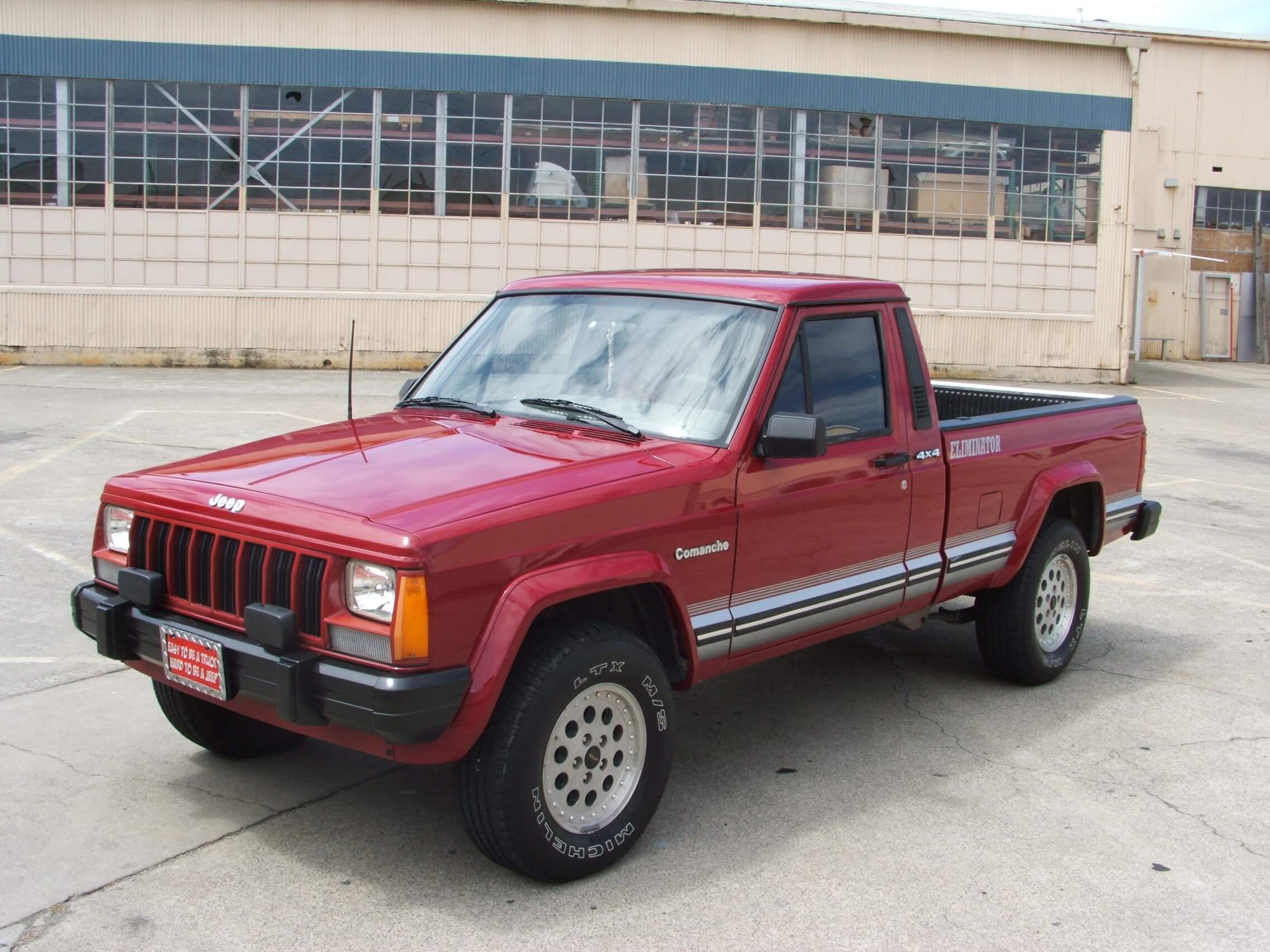 Three Engine Options and Best-In-Class Towing
For Comanche's first year on the market, AMC offered three engine choices in 1986. Customers could decide between a 2.5-liter four-cylinder, a 2.8-liter V6, and a 2.1-liter four-cylinder engine. The V6 engine was similar to Chevrolet's S-10 truck, but instead of being fitted with a fuel injection system, it was stocked with a two-barrel carburetor.
In 1987, a year later, Jeep added the 4.0-liter inline-six engine, which carried over years later into 1992. In addition to its 4.0-liter inline-six engine, the Comanche was paired with a manual transmission that could haul up to 2,000 pounds. AMC advertised the Comanche to offer best-in-class towing performance if fitted with appropriate equipment. 
In addition, the 4.0-liter inline-six engine, paired with an automatic transmission, could haul up to 5,000 pounds. While critics scoffed, saying that the vehicle had complications with towing 5,000 pounds, the rating was enough to place it above its predecessors.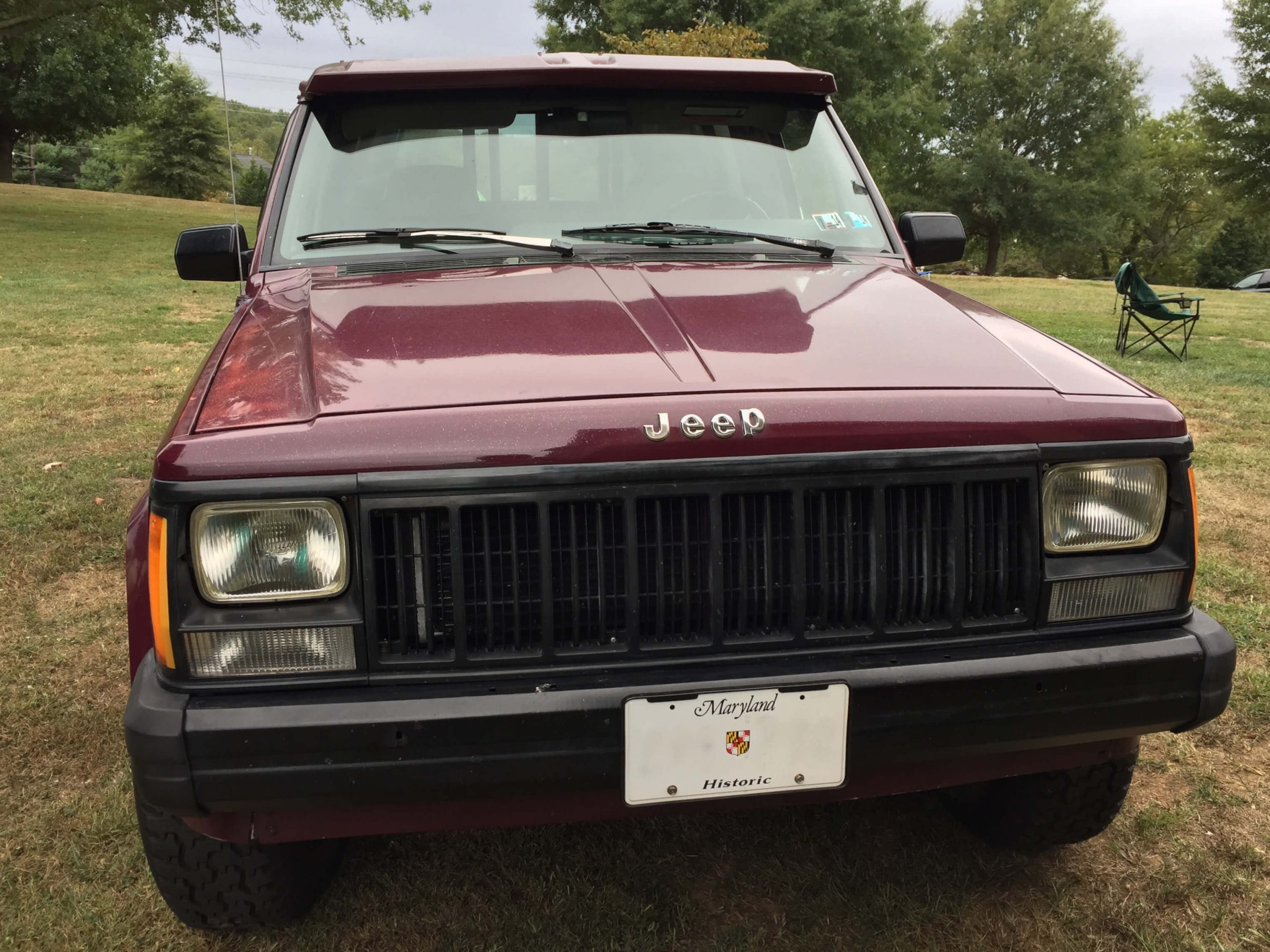 Excellent Fuel Economy: A Class of Its Own
During the 1970s and 1980s, most trucks were known for their poor gas mileage, among other issues. However, despite its pickup truck class, the Comanche was known for its excellent fuel economy. The 1986 Comanche delivered up to 21 mpg city and 25 mpg highway, with the 2.5-liter four-cylinder.
Near the end of its production, fuel economy decreased to 18 mpg city and 22 mpg highway. The Comanche's fuel economy was on par with its competitors, the Ford Ranger, and Chevrolet S-10.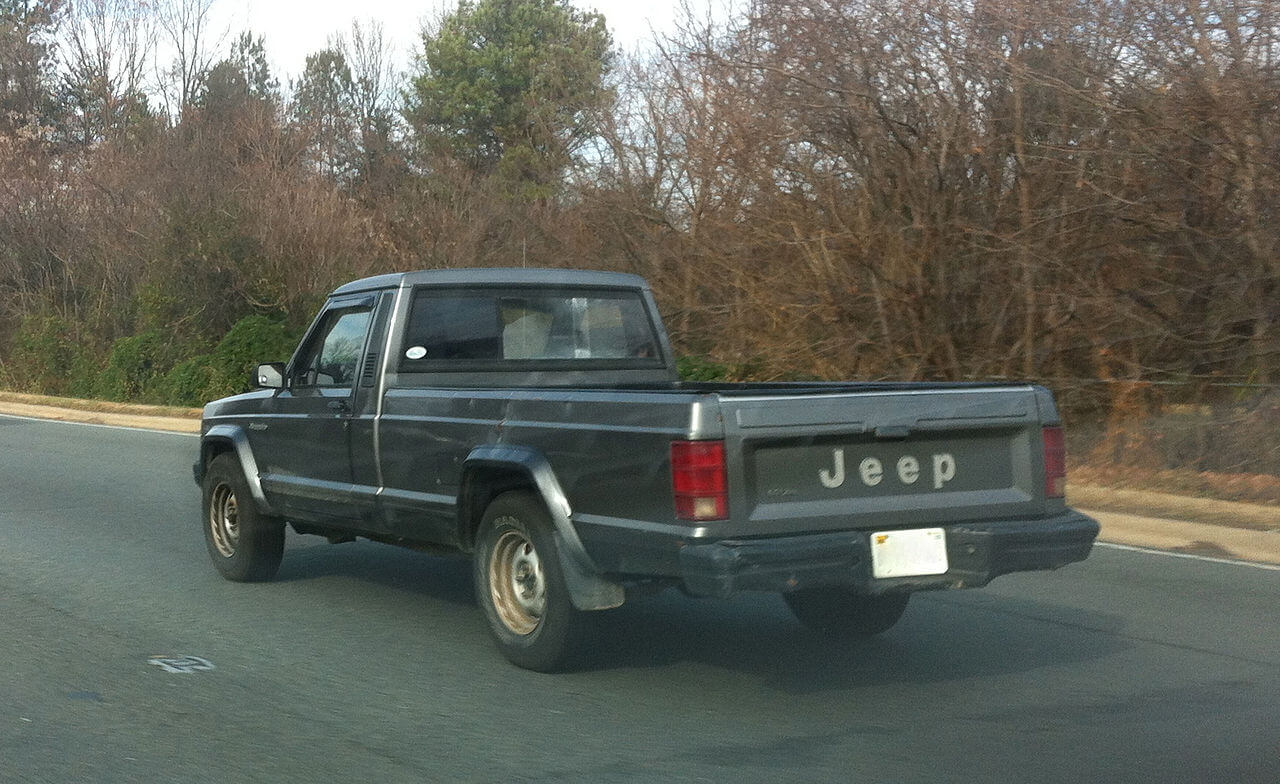 The End of a Seven-Year Run
In all, only 190,000 units were produced from American Motors and the Chrysler Corporation. From 1985 to 1989, production exceeded about 25,000 units per year. In 1991, production declined to around 9,500 units in 1990 and 5,100 in 1991. By 1992, its end year, Chrysler only built around 950 Comanches before the Jeep Comanche Pickup was discontinued.