Known as the most noteworthy car in Formula 1 history and the first carbon component Formula 1 design, the McLaren MP4/1 changed Formula 1 racing forever. The MP4/1 revolutionized McLaren and every race car that came after. Since its debut in 1981, not one single McLaren has been built without a carbon chassis.
Designed from the brilliant mind of an automotive designer from London, the McLaren MP4/1 redefined Formula 1 history.
A Quest for the Perfect Race Car
John Barnard was a race car designer with a magician's touch; his brilliant automotive design can be traced back to the introduction of three new designs featured in Formula 1 racing: the carbon fiber composite chassis seen in 1981, the semi-automatic gearbox which was introduced in 1989, and the "Coke bottle" shape of the rear bodywork.  
Barnard managed to formulate new concepts and materials in Formula 1, which led to new victories for several decades. He is arguably one of the best car designers that Ferrari has ever had. His brilliance and integrity of design laid the framework for material innovation that has become the backbone of who McLaren is today.  
The Introduction of Carbon Fiber in Auto Racing
In the late 1970s, Barnard began working on a new design where carbon fiber monocoque and the design of the entire car was the center. He knew that in order to gain a competitive edge over his colleagues, he would have to design a car with a very narrow monocoque. This type of design would help his cars maximize the ground effect.  
At that time in car design history, aluminum was the material often used to build cars. Unfortunately, aluminum yielded too much density and was a poor choice in comparison to carbon fiber. While steel gave relatively good torsional stiffness, it was still much too heavy to be reliable for car bodies.  
Carbon fiber was seen as a naïve and almost controversial approach to car design. While it received a relatively good evaluation––light, stiff, and extremely strong––many saw carbon composite as a dangerous alternative to aluminum. Still, despite its controversial stance, Barnard began working tirelessly to build the perfect Formula 1 car––with carbon composite at its chassis.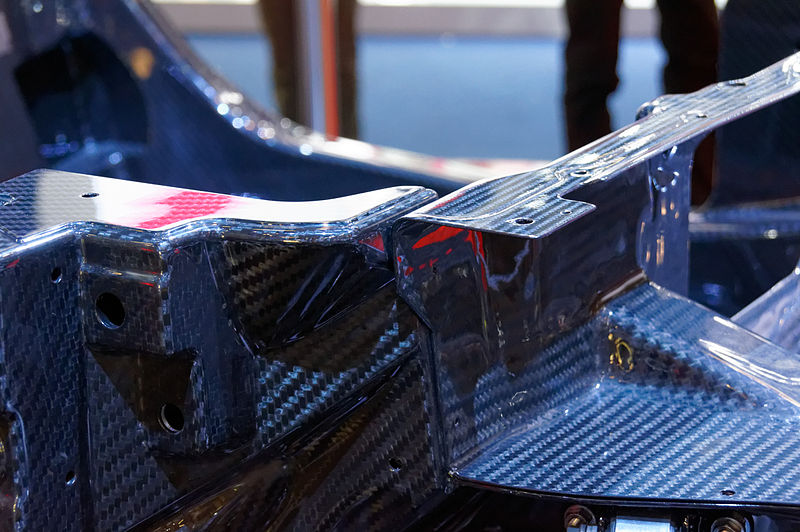 A Watershed Moment on the Track
Formula 1 driver, John Watson, was the driver behind the wheel of the MP4/1 at the Italian Grand Prix at Monza Circuit where his vehicle was cut in half on the road. Despite the engine and gearbox being snatched from his car, the monocoque structure remained intact. Watson walked safely away from the pile of what was the MP4/1, despite critics expecting the entire ensemble to erupt in a bout of flames and ash. 
This massive shunt would have likely been considerably worse had Watson driven behind the wheel of a vehicle with an aluminum chassis. However, John Watson walked away from the crash site with minimal injuries, leaving behind what would be the incentive to propel McLaren forward for many generations. 
No longer could critics scoff at McLaren's brilliance.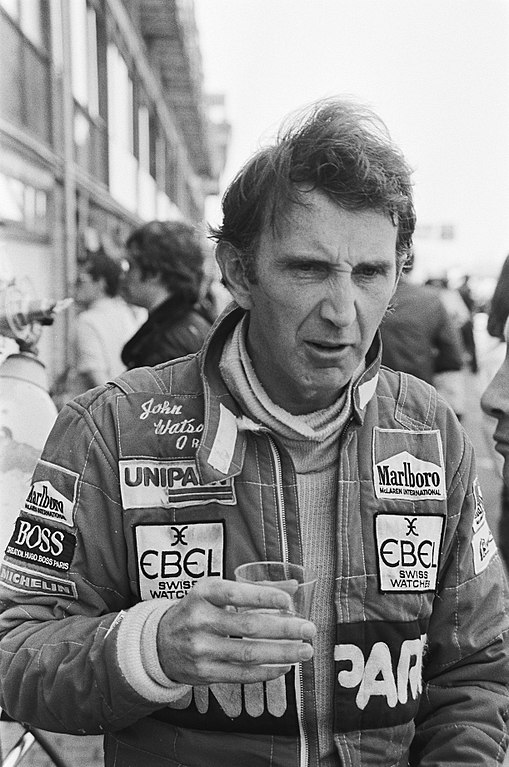 A Grand Prix Victory and a New Perspective in Automotive Design
Despite the scoffing at Barnard's material choice, the MP4's entire monocoque was made up of the shell, three bulkheads, and the reinforcing structure. Only five parts in comparison to its aluminum chassis competitor which would have consisted of at least 50 separate parts.  
Many car designers and aficionados alike were unsure of Barnard's concept, and other teams questioned the practicality and placement of carbon composite in the racing field. But when John Watson won the British Grand Prix later that year, it was clear to rival teams what the superior concept was.  
This turning point in Formula 1 history was extraordinarily important for the future of McLaren and other Formula 1 drivers.