Ferrari is known for producing cars that put out some serious speed. But perhaps the most noteworthy thing about the Italian car brand is its ability to integrate sophisticated luxury and incredible speed to become one of the most recognized brands in the world. What makes this ostentatious brand stand out from other luxury car brands? Its legendary, roaring Police Car.
A Car Built for the Chase
It began in early 1960s Rome, when police cars weren't exactly built for speed. Criminals consistently outran the traditional Alfa Romeo 1900 and 2600 police cars. After years of failed police chases, Armando Spatafora––one of Italy's most revered police officers––came up with the suggestion of adding Ferrari to the police force. And with that, his wish was fulfilled, and he was given the black-painted 1962 Ferrari 250 GTE 2+2 Polizia.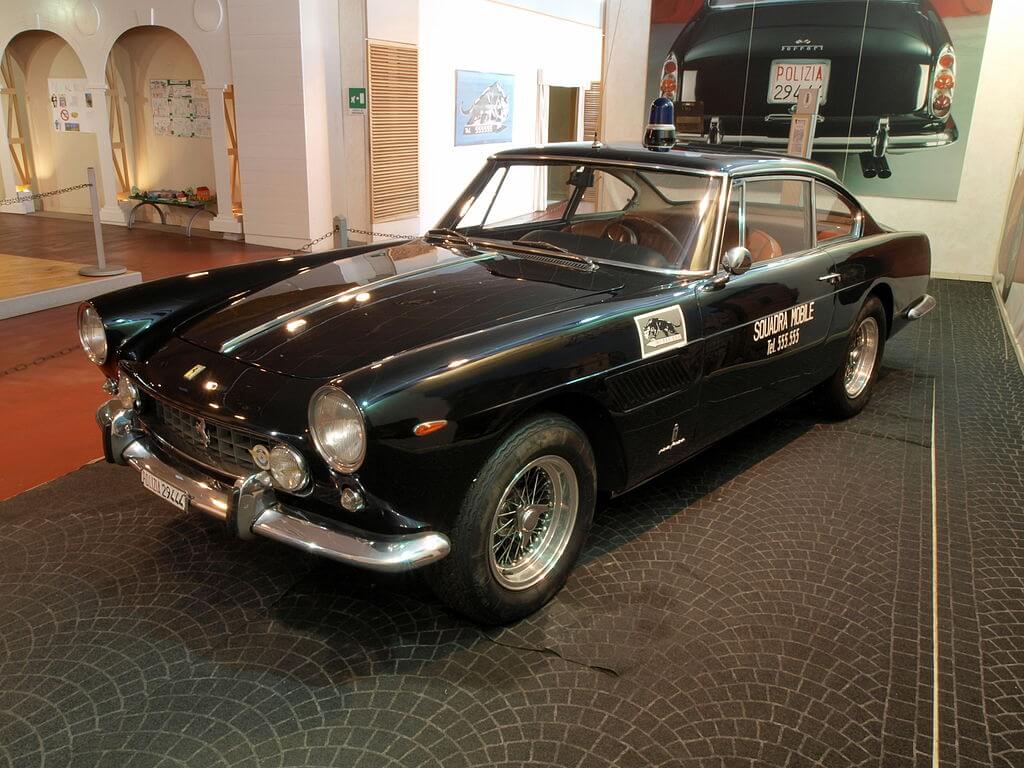 With sleek bodywork, a packed 3.0-liter V-12 and four-speed manual transmission, the 250 GTE produced around 240 horsepower––enough to bring it from zero to 60 mph within just seven seconds. The final completion date for the 250 GTE was November 1962. Another model of the car was built, but it was demolished after just a few weeks of service. For the next six years, the Ferrari 250 GTE known as Chassis 3999 went on to serve Italy as a legendary police vehicle. Despite its main job of serving on the police force, during its down time, the Chassis 3999 made emergency blood deliveries to Naples.
One rumor in particular claimed that the car could complete a 124-mile drive in just 50 minutes. 
A Coveted Car Kept in Pristine Condition
In the many years since the 250 GTE was retired, many of the car's owners have worked to keep the car in pristine condition. In 1984, the 250 GTE made a guest appearance during the Coppa delle Dolomiti race––bringing in 2nd place. The car also made an appearance at the Pebble Beach Concours d'Elegance in 2016.
Now known as the Pantera, the Ferrari police car still has the original chassis, gearbox, engine, and rear axle. In addition, it still sports its classic luxurious tan leather interior. Today, the car is listed for sale, after finishing its many tours at numerous events.
In 1972, the legendary vehicle was sold to a chap who displayed it all over Europe before privately selling it to another Italian in 2015. It's known to be the only privately-owned car in Italy that is allowed to drive with sirens and blue flashing lights.
The exact price of the 1962 Ferrari 250 GTE isn't certain. Girardo & Co. isn't disclosing the price of the iconic luxury police car. But as the saying goes, if you have to ask the price, you probably can't afford it! To give you an idea, a 1962 Ferrari 250 2+2 Series II and 1962 Ferrari 250 GTE 2+2 Series III both auctioned off for over $500,000 in 2017 and 2018, with RM Sotheby's.
Since the current value of 250 GTEs is around somewhere around a quarter of a million, it's possible that this rare car sells for more than half a million dollars.