The "AHF Bulletin" is meant to keep our community informed about what's happening throughout our spheres of interest. Please join us in promoting and celebrating automotive history, culture, and aesthetics by becoming a member, and send us the news you'd like to share.
AHF Lifetime Achievement Award Announced
The balloting is in with an overwhelming vote naming Patrick Bedard, long-time racer and four-decade columnist for Car and Driver, as our Lifetime Achievement Award honoree. Last year's honoree, Lindsay Brooke, and a team of past winners and other dignitaries spent months making the decision.
We invite you all to attend the presentation on Friday, August 19th at the M1 Concourse's Woodward Dream Show in Pontiac, MI. We'll take the stage at precisely 4:00 pm, Friday, August 19th to present the AHF Lifetime Achievement Award. Mr. Bedard will be here in person to accept. (Details below on how to get a credential or ticket.)
Congratulations Patrick!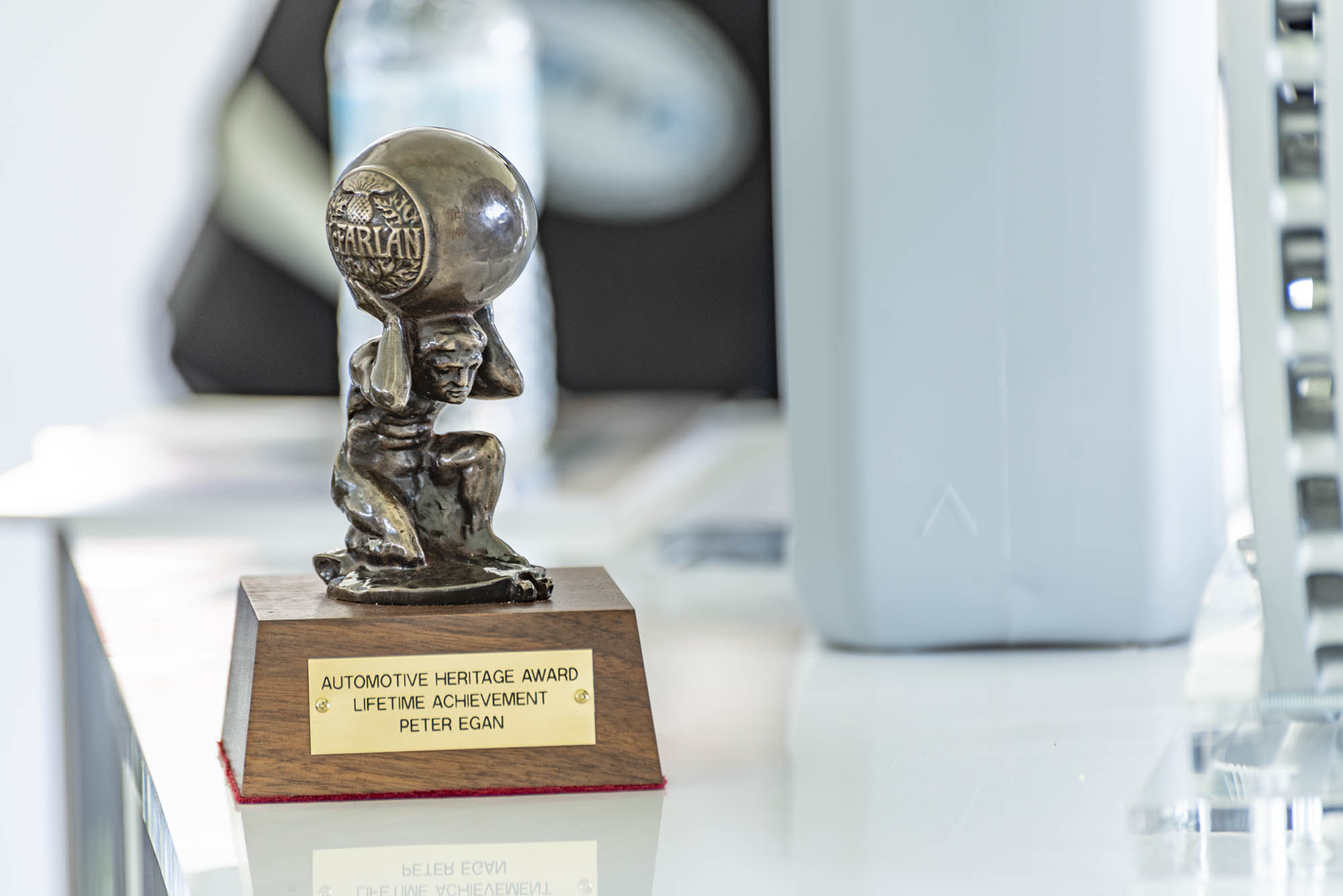 CAR Industry Insights and AWAF Scholarship Presentation
Then we'll invite onto the stage, Center for Automotive Research CEO Carla Bailo with newsworthy comments on the industry and an eye to the past, followed by Jane Bishop and Bertha Smiley, BOD-Scholarships, Automotive Women's Alliance Foundation, to present AWAF's generous scholarship in honor of Automotive Heritage Foundation to Madison Blood, an aspiring transportation design student. Ms. Blood will also attend in person to accept.
The Woodward Dream Show is a ticketed event at the M1 Concourse in Pontiac involving a full day of shows, vendors, food and music, and auto enthusiast comradery – a great place to use as a base when enjoying the Dream Cruise weekend events. Get details and tickets at: https://m1concourse.com/wds-home/
Journalists can request a media credential by contacting Melissa Bunker: mbunker@campbelltechsolutions.com We have a limited number of comp tickets for our supporters, participants, and a few others. Contact Steve at stevepurdy3@gmail.com We'll help in arranging those.
Get Your Tickets Here
Don't forget our automotive art project assisting with the Canvas Pontiac art competition and show now led by our colleague and AHF board member Steven Childs of Dorsay Creative.
Time is running out with the deadline for entries coming up on August 31st. This will be the first year for this respected competition including a special category for Automotive Art with its own $6,000 prize fund: $3,000, $2,000, and $1,000 for first, second and third respectively. Entry fee is $35. Entries are submitted digitally. Details at: www.canvaspontiac.org
Automotive art judging will be led by Glen Durmisevich, chief judge at the prestigious EyesOn Design show, and will include a respected team from within the automotive art and design communities.