This is the first "Bulletin" from the new Automotive Heritage Foundation meant to keep our community informed about what's new and significant in the realm of automotive heritage. Please join us in promoting and celebrating automotive history, culture and aesthetics by signing up on line as a supporter without cost or by becoming a member of the Foundation. And, feel free to send us your news.
Jacksonville, FL – January 2020
Porsche racing enthusiasts will be thrilled to know that Brumos, the most famous Porsche dealer and racing participant in the U.S., just opened a purpose-built, 300,000-sq-ft. museum presenting more than three dozen of the most famous racing cars from their stable, including the famous Porsche 917K driven by Steve McQueen in the movie "Le Mans" and other winning cars. Located at 5159 San Pablo Road South in Jacksonville, FL the Brumos Collection welcomes visitors on Thursdays and Fridays from 10 a.m. to 3 p.m. For more comprehensive information, please visit: www.thebrumoscollection.com.

Hagerty's Assessment of the Arizona Auctions
The 10 days of classic and collector car auctions centered around Scottsdale, AZ wrapped up last week with decent numbers. Hagerty keeps track of it all for us – thanks Hagerty. A record number of vehicles were sold, up 17% from last year, but total sales receipts were down 3%, still a tad better than Hagerty's forecast. While sales at the top of the price scale were weak the lower end cars did well overall. Most impressive sales were a 1995 Ferrari F50 that went for $3.2 million and the first 2020 mid-engine Corvette at $3 million. We'll be watching Amelia Island in early March for this year's trends to develop. Keep up with it all at:
www.hagerty.com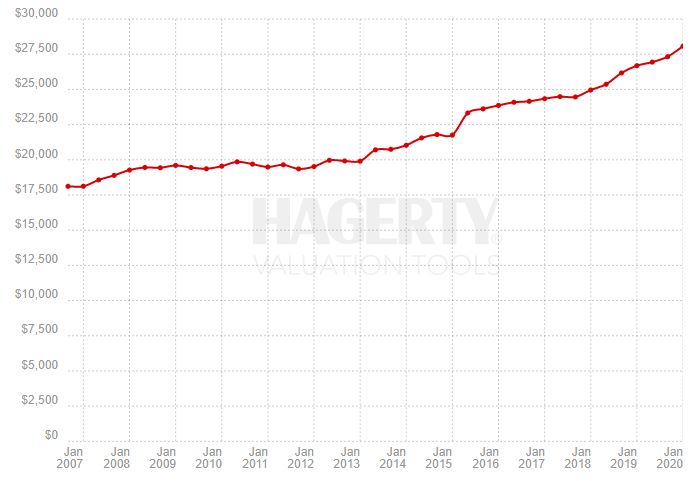 EyesOn Design Show Changes
EyesOn Design, one of the most important classic and collector car shows of the season, presented at the Edsel and Eleanor Ford House on Father's Day, a show that has from its founding decades ago celebrated its central theme of vehicle design, has also been well known for the presentation of a series of awards for modern vehicle design presented at the North American International (Detroit) Auto Show in January. With the NAIAS move to June the EyesOn Design awards move as well. Now the awards will be presented on June 9th at the TFC Center Atrium stage during press preview days at the NAIAS. The public is welcome. Awardees are determined by a panel of more than 30 of the most respected designers in the world. Details at: www.eyesondesigncarshow.com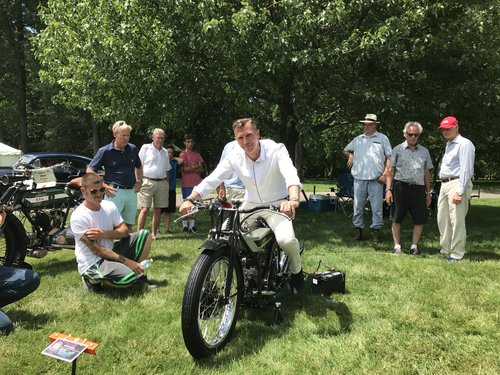 Ford v Ferrari Nominated for the Oscars
The movie about Carroll Shelby and Ken Miles, Henry Ford II and Enzo Ferrari, and their battle to win Le Mans in the 1960s earned a nomination for an Oscar for best picture. More than a racing movie it explores the personalities, relationships and conflicts between these larger-than-life characters. While knowledgeable viewers will find some technical and structural inaccuracies with the film most racing fans we've talked to love this portrayal of the people and story. If you've not seen it, we highly recommend you do so.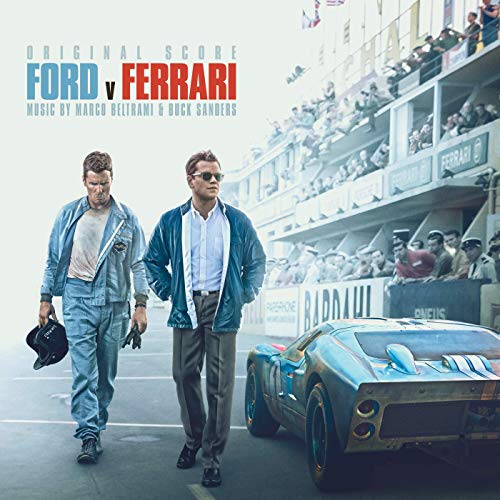 MotorCites Grant Apps Now Open
The MotorCities National Heritage Area, an extension of the National Park Service, announced the next phase of its Challenge Grants program with applications due March 13th. Grants support organizations and projects within the MotorCities region, essentially southeast Michigan, that focus on revitalization, education and interpretation and automotive heritage tourism. Maximum grants are $25,000 and require a match of funds, in-kind, verifiable volunteer services. Details at:
www.motorcities.org/grants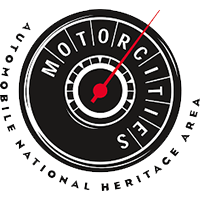 Society of Automotive Historians to Cohost the Historic Vehicle Association's
"Drive History" Conference in April
The fourth annual International Drive History Conference hosted by the Historic Vehicle Association will include Amelia Island Concours founder and organizer, Bill Warner, on its speaker panel. The Conference brings together scholars, hobbyists, students, museum curators and auto heritage enthusiasts to network, share ideas and promote the importance of automotive history. The Society of Automotive Historians, a partner of the Automotive Heritage Foundation, is a cohost. The Conference happens April 23-25 at the Historic Vehicle Association National Laboratory in Allentown. We'll be there. Hope to see you too. Details at: www.historicvehicle.org