2018 Automotive Heritage Awards Journalism Competition
Excerpt from The Drive Home II Series.
As we walk, I can't help thinking about how much has changed since Foyt's last visit here. Not just the circuit, with its Mulsanne-splitting chicanes and hybrid race cars and the opulent hospitality suites, but Foyt himself. In his prime, he was a strapping Texas bull who stood like a colossus over the American racing scene, the strongest, toughest, winningest good ol' boy the sport had ever seen. Or has ever seen, to get technical. Modern drivers are cogs in immense and complicated motorsports organizations, glorified technocrats supported by vast teams of engineers, designers, and mechanics. But Foyt is the avatar of a bygone age of rugged individualism, when the man behind the wheel was the hub of the racing universe and drivers with enough talent, guile, and guts could carry second-rate cars on their broad shoulders. Today's top drivers are stars. Back in Foyt's day, they were heroes.
Foyt still carries himself with the swagger of a man who knows he could perform a singularly dangerous and exacting task more proficiently than anybody else in creation. But he's now larger than life in more than the figurative sense. Thanks to a long litany of serious medical procedures, his face is round and puffy, and his prodigious paunch tests the outer limits of his polo shirt. He walks gimpily on two artificial knees that are above feet and ankles that have been repeatedly reconstructed after an endless series of gruesome crashes. But he's still a magnetic personality who loves being the center of attention, and he's accustomed to holding court like a king.
Read more at www.hagerty.com.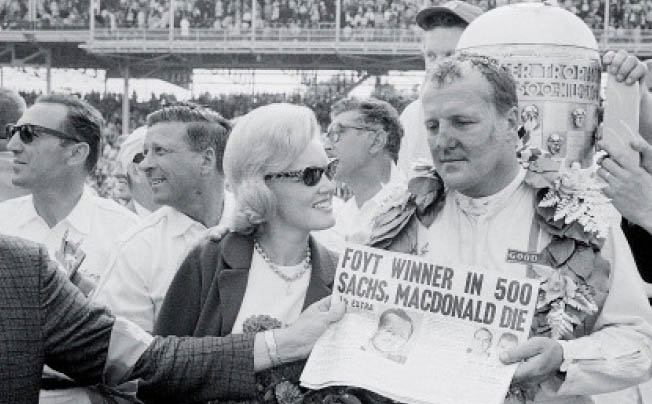 "A magnificent writer and master of long-form storytelling. He works hard gathering anecdotes and quotes, then building it all into a tale that grips the reader to the end.

Judges Comment
Graham Robson
Article | Emil Jellinek
Article available in the November - December 2017 issue of The Star, the Official Magazine of the Mercedes-Benz Club of America.
Terry V. Boyce (John Biel)
Article | William Porter: Moving the Mainstream
Article available in October 2017 issue of Collectible Automobile.