2018 Automotive Heritage Awards Journalism Competition
The Drive Home II Series,  Blog
Excerpt from The Drive Home II Series.
The Drive Home II, the second-annual promotional winter road trip cooked up by LeMay-America's Car Museum and The North American International Auto Show, rolled into Detroit's Cobo Hall Saturday evening after a 2,100-mile journey fraught with challenges.
Three classic cars – a 1957 Chevy Nomad, a 1961 Chrysler 300G and a 1966 Ford Mustang – began the trip from Boston on December 28. Trailered behind the support vehicle was a fourth car, a 1917 Crane-Simplex Model 5, formerly the property of J.D. Rockefeller.
The itinerary took the cars south from Boston to Jamestown, Rhode Island, where the big Chrysler's front brakes started to howl. Suspecting the rear brakes were out of adjustment causing the front shoes to overheat, the team enlisted help from a local enthusiast and his garage lift to pull the drums…
Read more at www.AmericasCarMuseum.org.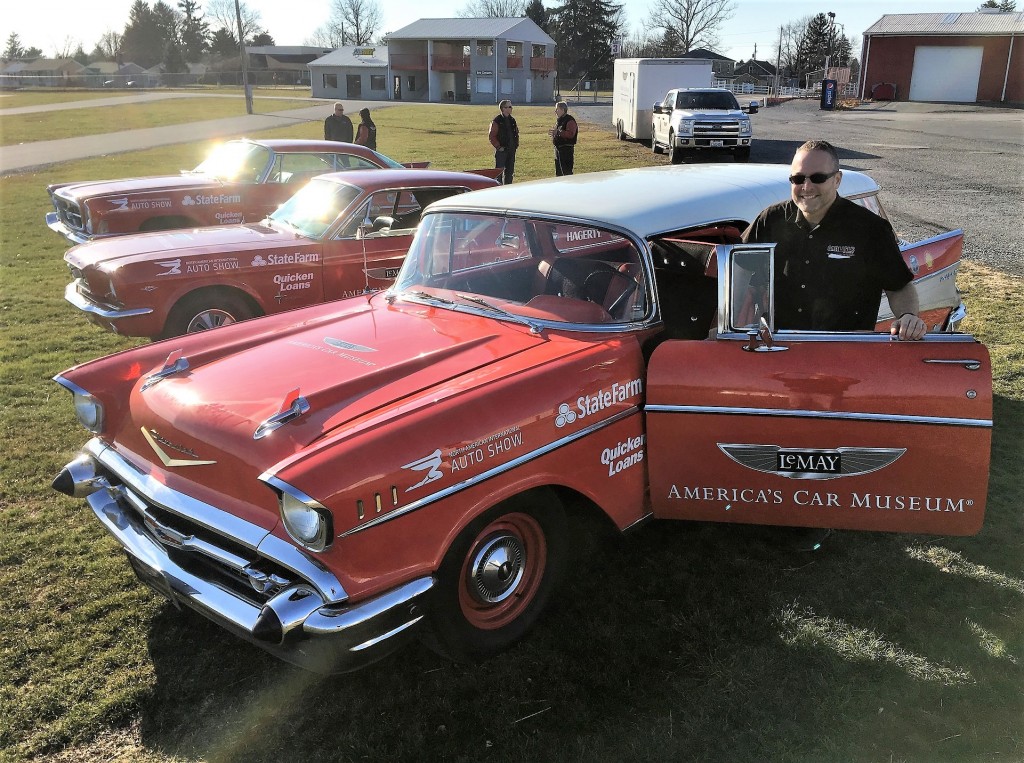 "This is a fun series about an unusual, adventurous road trip with a purpose. The author's first-hand account is well written and the story well told.

Judges Comment